Ivan Sokolovsky (1962 - 2005)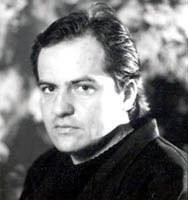 Ivan Sokolovsky was born in Leningrad on February 10, 1962 and died May 15, 2005, from cerebral stroke. On graduation from the Moscow State University where he was studying Philosophy and History, Sokolovsky was offered to write for a number of magazines on post-modernism, post-historicism, and on Russian religious philosophy of the XIX-XX centuries. Instructed in the principles of conceptual composition and sound sculpture, Sokolovsky also began experimenting with self-made synthesizers and tape recorders. In 1983 he rose to prominence as a co-founder and a major composer for the underground band Notchnoi Prospekt, playing the synthesizers and electronically treating the band's sound. Despite the public acknowledgement he left in 1989 to continue as a professional composer and to embark on a series of solo-projects. In 1991-1996 Ivan Sokolovsky played at a number of prestigious international music festivals in Europe: World Wide Music (Berlin, Germany), Ultima (Oslo, Norway), New Ethnic (Leipzig, Germany), etc.
In 1993 he launched own Random Studio to explore music delving into ambient, space, experimental soundscapes, acid, electronic and more. "Formed as a vehicle to allow us to release individual music of the most experimental and innovative character, Random has gone different stages in nine years that it has been in existence… Home of the intelligent wayward and the bizarre experiment we are building up a roster that is as unique as it is ground-breaking. There are no boundaries to the music, it is dedicated to bringing you the most interesting results of artists existing in a true underground space." Since 1996 the composer has been involved with the SOLDAT SEMYONOV project, which is putting together an ambitious mix of art-readings by Arkady Semenov and music by Ivan Sokolovsky.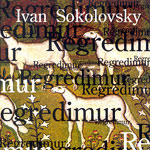 Entitled Regredimur, this album includes 4 tracks that appeared at various compilations between 1990 and 1998 and 3 new compositions. Sokolovsky brings together an excellent ensemble of musicians featuring among others Dmitry Kutergin on electric violin, Victor Lukianov on acoustic and electric guitars, and great female singer Larisa Segida. (7 tracks - 45 min.)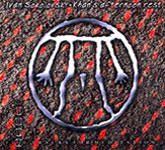 A conceptual album that tells about human's eternal spiritual quest for the higher perfection in the universe and about eternal struggle to achieve this illumination against dark ancient forces. Featured among others are unique Tuvinian throat-singers Sainkho Namchylak and Albert Kuvezin, as well as Dmitry Kutergin on electric violin and Victor Lukianov on guitars. (5 tracks - 62 min.)
"The music is a bit on the harsh side for New Age. It contains elements of Industrial and Techno, plus interesting sound-sculpting racket alongside more melodic parts. The quality of the recording is excellent, and makes for an enjoyable listening experience." - Fred Trafton (New Gibraltar Encyclopedia of Progressive Rock, April 2001).
Ivan Sokolovsky is a young philosophy scholar who graduated from Moscow State University. He has written articles on post-modernism and post historicism, as well as number of works on leading Russian thinkers of the late nineteenth - early twentieth centuries: Alexei Khomiakov, Konstantin Leontiev and Ivan Kiriyevsky. Sokolovsky is better known to the public as a musician and composer having played in active role in two popular Moscow groups - "Nochnoi Prospect" and "Centr".
Ivan's musical career begins while still at university when he, being the sole student in his course "Religious Philosophy of the Peoples of the USSR", suddenly developed an interest in experiments with sound and electronics. One thing led to another, and very beginning of the 1980s he and a history student by the name Alexei Borisov formed the first electronic new wave group in Russia - "Nochnoi Prospect".
Sokolovsky remained with the group until 1989. He then did a short stint with the popular group "Centr", created a duet "Yat-Kha" and the ensemble "Soft Animals". In parallel with these collaborative projects, Sokolovsky spends much of his time working on solo experimental projects. Over the period 1986-1989 he succeeded in recording several cassette albums on which he employed the talents of some of Moscow 's leading underground musicians. The CD "Pressure" is a unique compilation of Sokolovsky's solo works comprised of recordings from early '80s up to the turn of nineties. Ivan Sokolovsky relates to that rare category of artists playing "progressive" music whose interested range from exotic folklore and academic advantaged to new jazz, techno, trance and ambient. Ivan has the happy gift of being able to infect those around him with creative energy. He boldly solicits the creative inputs of musicians from diverse cultural traditions and musical genres to take part in his projects.
(Andrew Borisov. From annotation to CD "Khan's afternoon rest" Exotica EXO 96103)